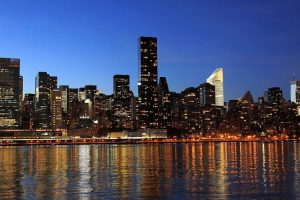 Local Moving 
We can also provide you with the best local moving service from point A to point B within the tri state area(NJ, NY, PA). We will try to give you the best stress free experience as possible. We are your friends and We will provide you with friendly customer service , the packing material and we will move your stuff with efficiency, quality and haste.
Our rates maybe little bit more "pricey" than the other company's , but you get what you paid for when you hired really cheap… Just be careful because your going to be in a world of trouble when the cheaper company damage all of your stuff, demand you to pay extra, and attempt to impound your household goods if you don't pay up at the new location.  
Our hand picked crew has the know how and experience to handle local cargo and there are no hidden charges, so you don't even have to worry.  Moving is such a pain and We know how you feel at the day of the moving, you feel exhausted, anxious, confused, and overwhelmed.  We can definitely help you feel peace in mind when we help to move your household goods to your new location. The last thing you need is an inexperienced crew that breaks everything and try to "milk you out" for more money.  That is morally reprehensible and that is not a good way of doing business because we, Pan America, likes to build a lasting trust with our customers, not to exploit them for short term gains.
Pan America Logistics. Why choose us over others?
1) Hand picked and Highly trained and skilled crew with 25 years of experience.

2) Experienced in handling all types of sensitive, unusual and expensive stuff such as diplomatic cargo, antique furniture, gran piano, very expensive artworks, sculptures, priceless glassware,  kitchenware,  vintage speakers, big heavy expensive furniture, etc.
3) In house visit by the manager to estimate the amount of cargo and its pricing AND the customer only pays for the moving job highlighted in the quotation form at the day of the moving. Absolutely No crazy "shenanigans" with the pricing.

4) Fully Licensed in Land, air, sea and fully Insured.

5) We use environmentally friendly, strong and durable packing materials
that is much better than the regular packing materials.  While other companies skim on the packing material, we invest more in packing materials and find better ways to protect customer's goods while in transit.
6)Fully equipped 15000 Sq FT warehouse and office with cameras, fire sprinklers, burglar alarm, air conditioning, and reinforced gates.
7) A solid reputation with the large companies and government agencies.
Samsung, LG, The Korean consulate, the Permanent mission of U.N, The Korean Military, etc.
8) Solid network of hand picked and exclusive Logistical partners that help us facilitate excellent service across the United States.