Office/Warehouse Relocation professionals and specialists.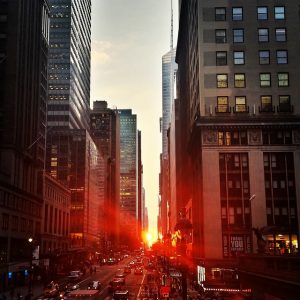 Whether you want to expand your operations or just move your office to a new location,we are here to help you reach that goal.  

We are highly experienced in relocating various type of offices, art galleries and even an entire library full of books. We use strong and durable materials(Not the cheap ones) to effectively cover, pack and move all the expensive office equipment and important documents.  We use strong durable box that is nearly water proof, tape, and bubble wrap that doesn't easily rip and tear.  You would not want your high important stuff to be wet and broken. We come in before the move to organize and categorize employee's desk and documents and in the day of the move, our crew will come in and move all the desks, cubicles, documents, furniture, equipment with ease. 
We also deploy highly experienced crew with over 25 years of experience that can literally move a mountain load of stuff in just couple of hours.  Our crew are hand picked, constantly drilled ,and trained by us. Only the best, the most efficient and professional "cream of the crop" in the industry works for our company.
Below services are also possible
– Packing for computer monitors and documents.  
– Cubicle disassembly and Re-assembly.
– Used Furniture or equipment liquidation.  
– Mobile or on site document shredding. 
– Assembly and Re-assembly of expensive furniture.
– Re arrangement, Re assembly of office space.
– Storage in our warehouse for office stuff if necessary
– Interstate Office Relocation. 
* Additional cost may incur if certain services are requested. 
Interstate Office Relocation
For the East coast: we can to deliver from New Jersey to New Jersey, New York, Connecticut, Rhode Island, Massachusetts, Pennsylvania, Delaware, Maryland, Virginia, Washington DC,  North Carolina, Atlanta.
For the West Coast: We can deliver from New Jersey to California, Oregon, Washington State.
For the South- Southwest: deliver from New Jersey to New Mexico, Arizona, Texas.
The Office Moving Process
1) Meeting with the project manager
Each relocation is unique and will require on-site visit from our project manager.
Our experienced project manager will visit your location, measure how many office goods that you want to move  and give you an preliminary quotation.   Our goal is to get as much detail and information of how much office goods we have to move, and create a workable plan and moving schedule with your company.
2) Creating a quotation
After our visit, We would need to schedule the move and we would have to determine how much manpower and cost and email you the complete price and invoice.  Feel free to discuss with us any time what other  services you need from us.   After you have received our invoice you would have to confirm the move date or just let us know beforehand if you have to change your schedule.
3)Moving day
Our crew with the team manager will come in and tag your office goods based on employee's name and position and relocate your office goods to your new place.
4)Post Moving Services (Optional)
Depending on client request and project requirements, we can offer you services such as unpacking, breaking down and collecting boxes, relocating furniture, document disposal, office trash removal, furniture and computer equipment installation, etc. In case you need temporary storage for your office documents, equipment, and furniture, you could store it in our warehouse for free one month.
In case of interstate office moving we would have to ship all of your office goods to our warehouse and ship it out of state using our reliable partner.
*Depending on the requirements and scope of the project, additional charges may apply. 
Below are the list of office moving experience in the past:
1. Samsung Heavy Industry America Office
2. SK Global America Manhattan Office
3. KHNP Englewood Cliffs Office
4. CIGMA office & Warehouse
5. OCI International Office
6. LG Household & Health Office & Warehouse
7. Doosan Heavy Industry Office 
8. Pum Yang Logistics Inc Office & Warehouse
9. Arario Gallery Relocation
10. Pointe Intl Inc Office
11. Alpine Antic Shop
12. Museum of Korean Culture 
13. Calvary Seminary Library Relocation
14. Hanjin Shipping Office
The Pan American Choice. Why choose us over others?
1) Hand picked and Highly trained and skilled crew with 25 years of experience.
2) Experienced in handling all types of sensitive, unusual and expensive stuff such as diplomatic cargo, antique furniture, gran piano, very expensive artworks, sculptures, priceless glassware,  kitchenware,  vintage speakers, big heavy expensive furniture, etc.
3) In house visit by the manager to estimate the amount of cargo and its pricing AND the customer only pays for the moving job highlighted in the quotation form at the day of the moving. Absolutely No crazy "shenanigans" with the pricing.
4) We use environmentally friendly, strong and durable packing materials
that is much better than the regular packing materials.  While other companies skim on the packing material, we invest more in packing materials and find better ways to protect customer's goods while in transit.
5)Fully equipped 15000 Sq FT warehouse and office with cameras, fire sprinklers, burglar alarm, air conditioning, and reinforced gates.
6) A solid reputation with the large companies and government agencies.
Samsung, LG, The Korean consulate, the Permanent mission of U.N, The Korean Military, etc.
7) Solid network of hand picked and exclusive Logistical partners that helps us facilitate excellent service across the United States.